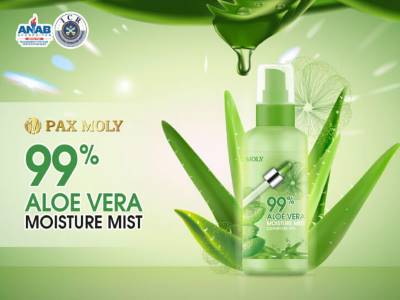 Pax Moly 90% Aloe Vera Moisture Mist
Paxmoly Aloe Vera Moisture Mist is made with aloe vera (99%), hydrates, refreshes, tones, and minimizes the appearance of skin with every spray. It is free from any harmful ingredients including Mineral oil, Synthetic Dyes, petroleum, Benzophenone, Sulfates, Talc, Paraffin, and many more.
Pax Moly Aloe Vera Benefits
Removes residual impurities.
Refines the appearance of pores.
Soften skin texture.
Increases water content in your skin and leaves it hydrated without making it greasy.
Stress caused by pollution, heat, cold, and daily aggressions are all swept away, leaving only smooth, moisturized, supple skin.